Special events and celebrations in Barcelona
A private celebration in Barcelona, in an environment where the unique interior decor combines with the delicate gastronomic offer and a careful selection of wines, creating a perfect atmosphere.
A space that can be made partially or completely private for a maximum of 40 guests, with a show kitchen and views over the gardens and Diagonal Avenue: the ideal place to host an intimate, exclusive event in Barcelona.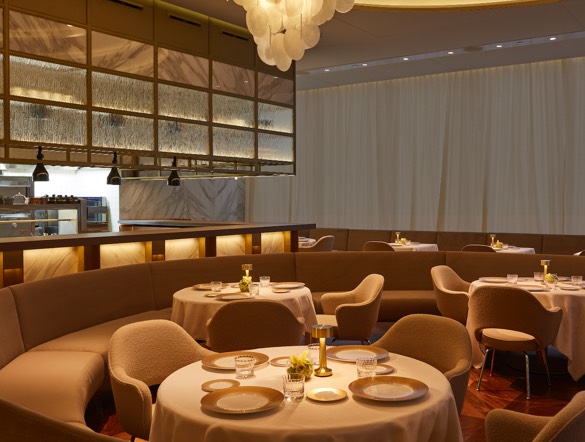 Fill out this form and we will contact you to confirm availability and note down all of your needs.
Event and celebration requests